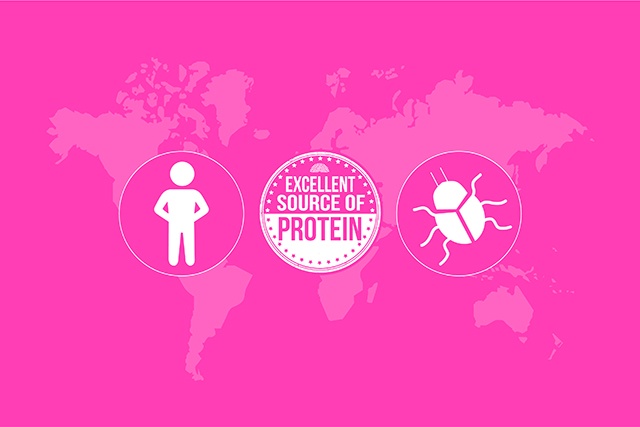 GETTING THE EDIBLE INSECTS MARKET GOING
Edible insects came on to our radar in 2015. We saw them as a potentially viable & sustainable future protein source, and sought to know more. Connecting with 4Ento and Ana Day, our awareness of the challenges in feeding our growing global population grew. We decided to create an in-depth market study into the business opportunities insects offer – and what roadblocks needed to be overcome to get the market going. We tried crowdfunding the creation of the report without great success. We believed in the great potential of insects, so we self-funded the report in conjunction with 4Ento.
From there, Tekes invited us to join their Finnish Ento-Business Ecosystem project (FEBE). Our role was to develop a business roadmap for creating an edible insects ecosystem. Within this project, we created a public whitepaper, an online training course and presented our findings at industry conferences such as HiEurope. We then worked with Luke, the Finnish Natural Resources Institute, and Pikes, the Pielinen Karelia Development Center, to map how consumer uptake of edible insects may occur. This led us to create a Model of Diffusion, backed by in-depth consumer attitudinal & lifestyle analysis.
The biggest insight we gained from these projects was that the field for edible insects is too narrow on its own. While they are one way to address various challenges with food, a larger mission exists – to create sustainable, consumer-centric food systems.
PROJECT DETAILS
Multiple projects
2015 – 2017
Funding
Initial market study self-funded in conjunction with 4Ento
Business Finland (formerly Tekes – Finnish Funding Agency for Innovation & Technology) as part of the Finnish Ento-Business Ecosystem (FEBE) project
Luke (Natural Resources Institute)
Pikes (Pielinen Karelia Development Center)
Insects Market Opportunity exploration with 4Ento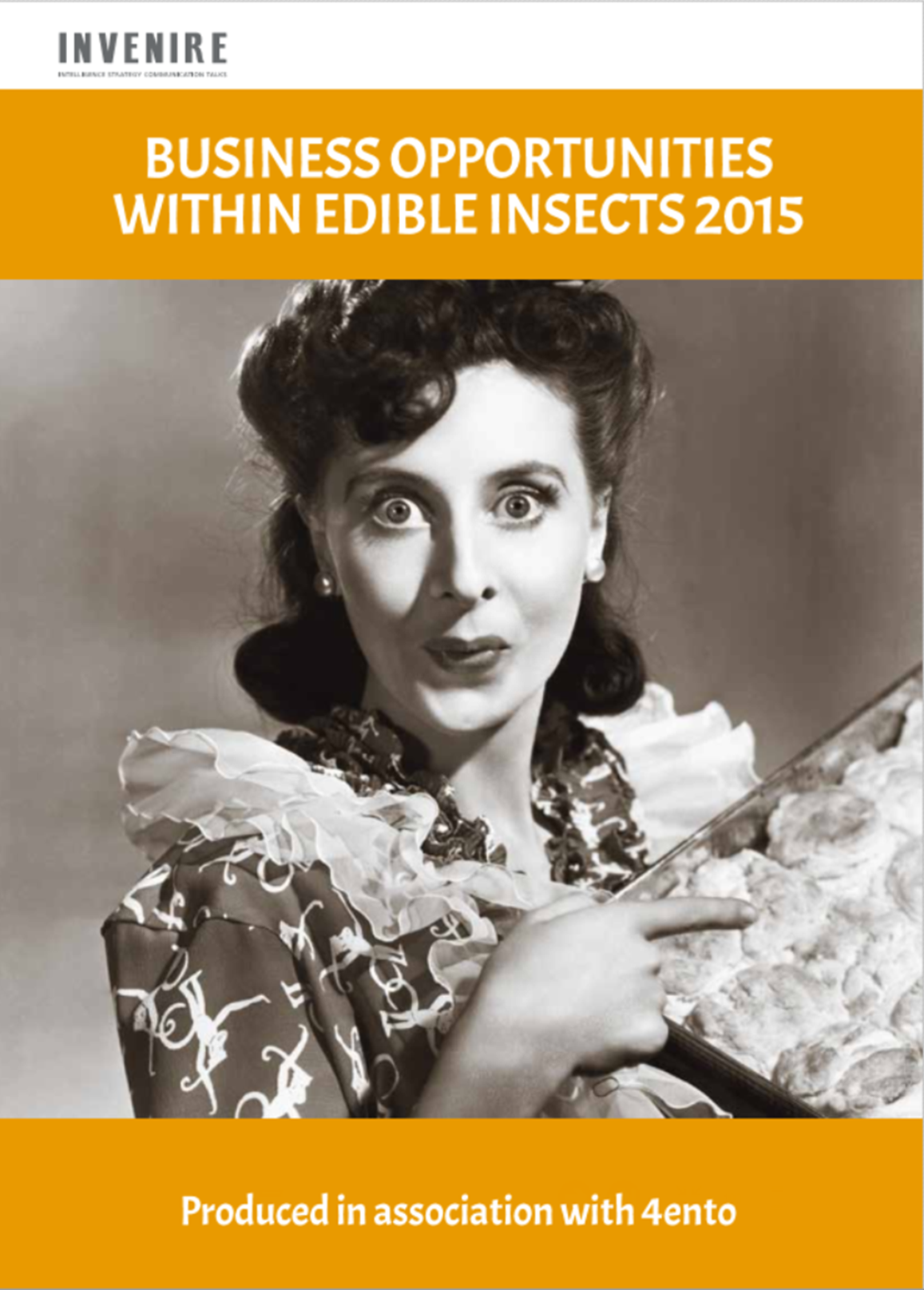 MARKET OPPORTUNITY REPORT
Get a free copy from the link below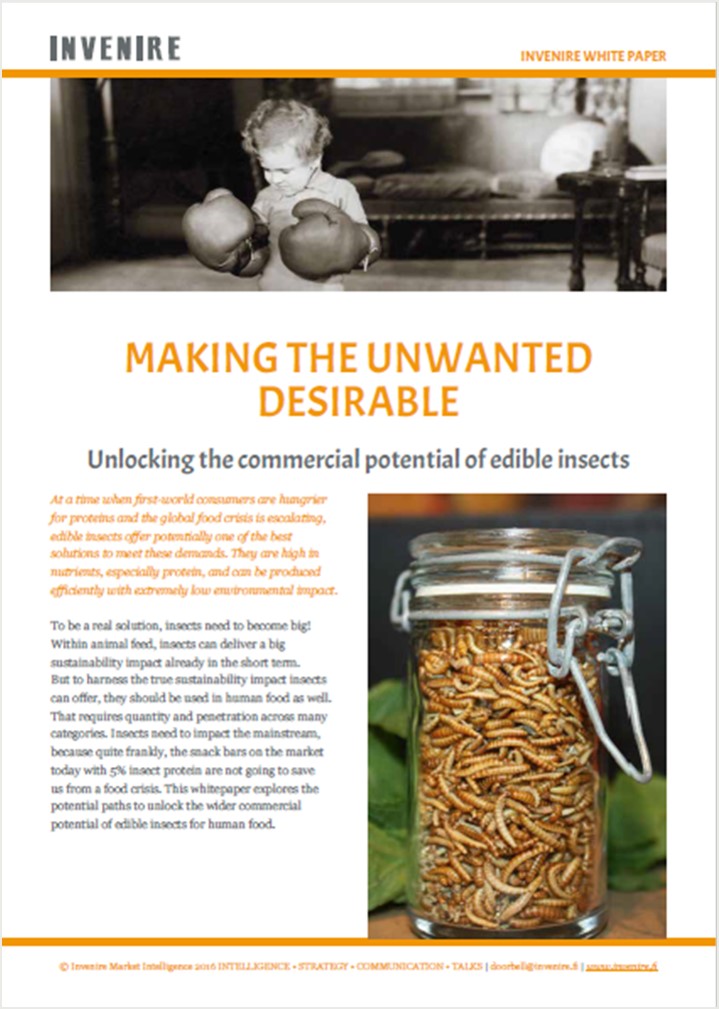 Patricia Wiklund talks about the market potential of insects & our crowdfunding campaign
Ana Day from 4Ento discusses what companies need to grow the edible insects market
Business Finland [Tekes] Finnish Ento-Business Ecosystem Project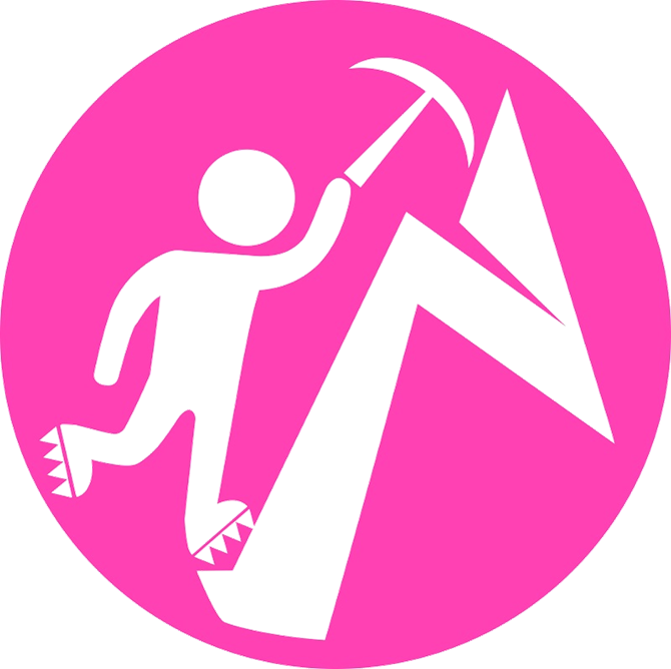 MARKET REPORTS
One output of the project were five Industry Forces and Key Trend reports.
You can get the reports free below.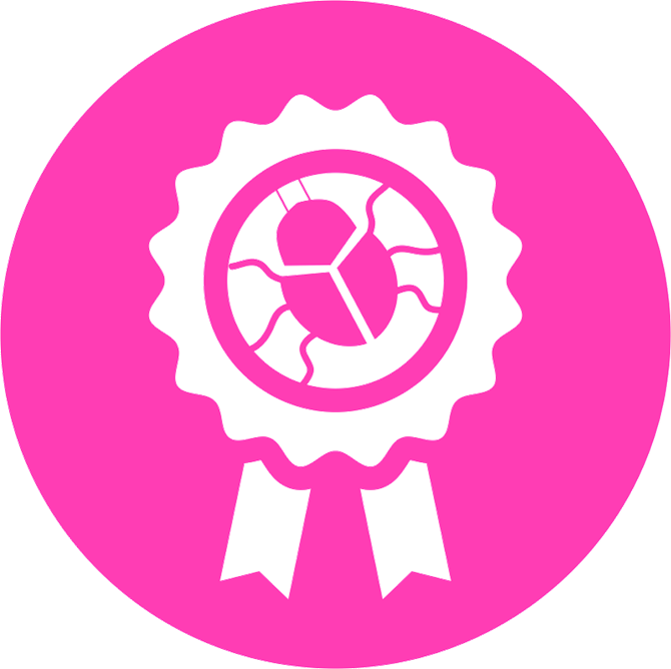 ONLINE COURSE
"Edible Insects as a Business Opportunity".
Get in touch with us for access!
doorbell@invenire.fi
Luke (Finnish Natural Resources Institute) & Pikes (Pielinen Karelia Development Center) Projects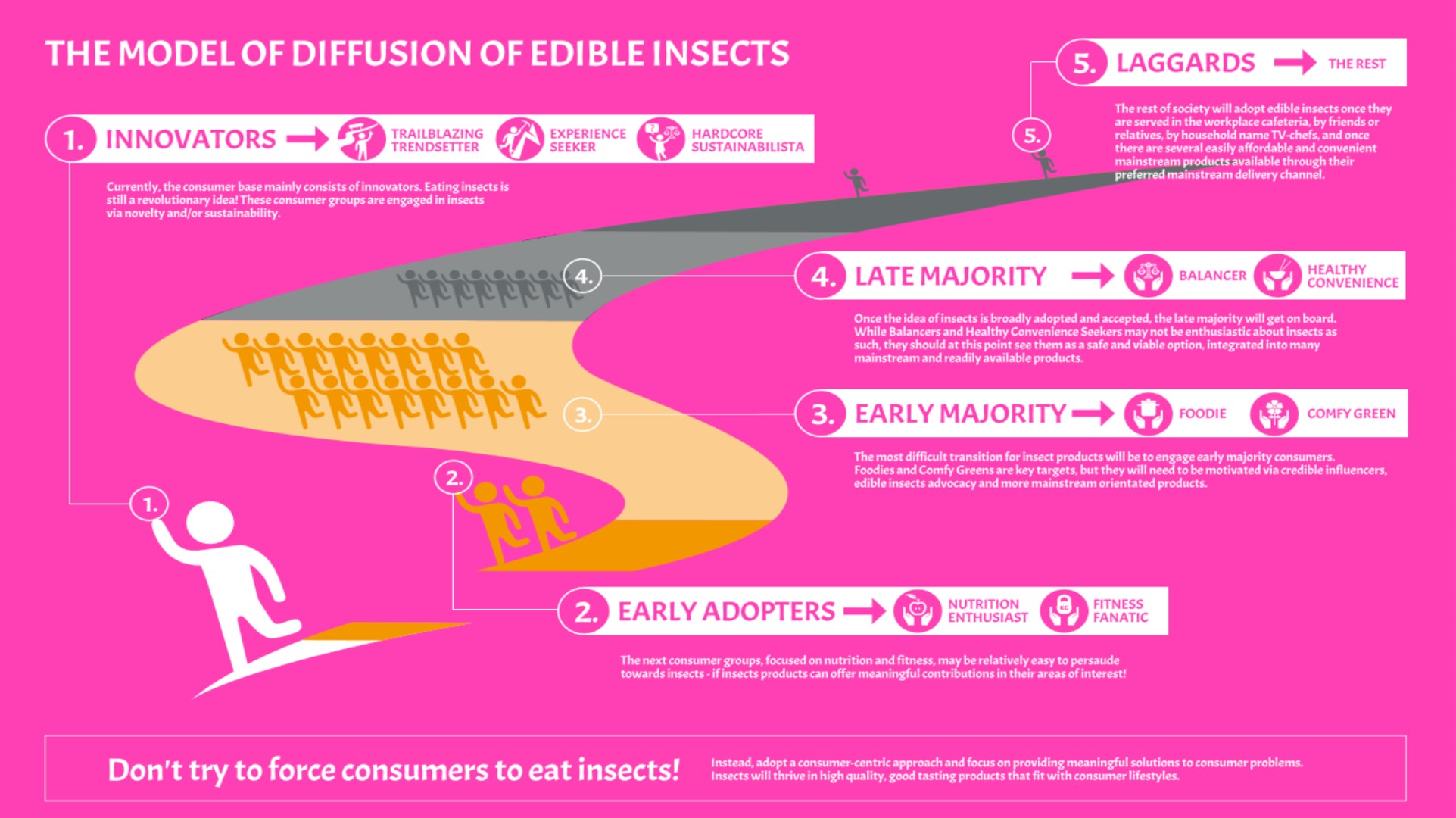 The Model of Diffusion for edible insects maps the expected consumer uptake, based on consumer research and key influencing trends.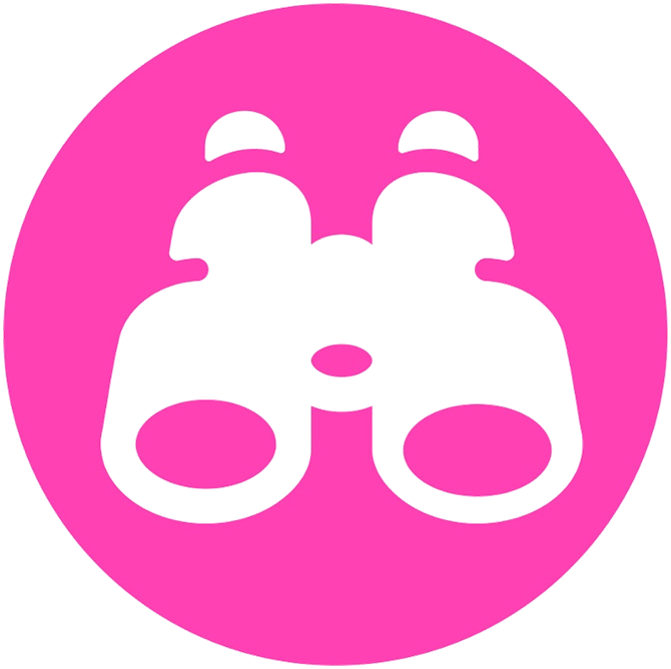 Got a business challenge to overcome? Want to explore a specific theme? Or curious how we can work together?
Drop us a quick note at doorbell@invenire.fi to organise a chat together. No hard line, just good old-fashioned human conversation!
INVENIRE MARKET INTELLIGENCE LTD
doorbell[at]invenire.fi
+358 40 8228 848
Kokkilantie 835, 25230 ANGELNIEMI, FINLAND
HAPPINESS. HEALTH. RESPONSIBILITY. EMPATHY. CREATIVITY. EFFECTIVENESS.
We believe business has the natural potential to make a positive impact on the world and bring positive change. Business has the power to better serve the goals of happier people and a healthier planet.
We help companies design and deliver better, more equal, human-centric and regenerative systems, products & services.
RESPONSIBILITY + PROFITABILITY = BETTER BUSINESS
www.invenire.fi | +358 40 8228 848 | doorbell@invenire.fi
© Copyright 2020 INVENIRE MARKET INTELLIGENCE LTD