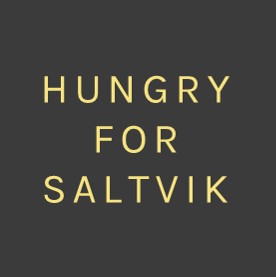 FOOD CITIZENS AS IMPLEMENTORS OF AGRO-ECOLOGICAL SYMBIOSIS
CASE: SALTVIK, ÅLAND ISLANDS
Our current project is focused on the Saltvik community within the Åland Islands. The project focuses on getting nutrients circulating where they need be –  in the soil to support the natural cycle of plant growth. Modern practices & behaviours have disrupted the normal flow of nutrients, resulting in key nutrients – phosphorus and nitrogen – ending up in waterways and causing alage blooms & other negative impacts. The goal of this project is to get nutrients circulating where they should and retain their value in food production cycles. The project aims to achieve this via 2 key avenues –
Get nutrients to start circulating better in practise, by activating farmers, food companies, food service and Eaters (a.k.a. everyone!)
Find the path for all of us to collaborate on nutrient circulation through farmer empowerment, Eaters activations & community platform building
We devised 6 key tracks of activity to achieve these objectives –
Food Citizenship
Agro-ecological symbiosis systems
Farmers activation
Municipalities
Nutrient Entrepreneurs
Åland as a pilot platform
PROJECT DETAILS
Food citizens as implementers of Agro-Ecological Symbioses: Case Saltvik ("Hungry for Saltvik")
June 2019 – November 2021
Funding – Ministry of Environment with co-financing from Orkla Snacks & Confectionary Finland
We first established the community platform, Hungry for Saltvik. Then the first activty was to establish an agro-ecological symbiosis system with Orkla, to circulate nutrients & produce cleaner bioenergy within a local ecosystem between farmers, food producers and Orkla's bioenergy plant.
The second primary activty was to get Food Citizenship going in the local community. Move Eaters from no awareness to actively taking up their food citizenship. To do this, we tasked Fredrik Rosenqvist (Åland journalist and sustainability advocate) to be our "Food Citizenship guinea pig". He's working through a year-long training program & documenting his journey, to encourage local Eaters to take up their own food citizenship. His journey sees him also interviewing local players on issues such as nutrient circulation, reducing food waste, local protein sources and wetlands. You can view his journey on Facebook and on YouTube (in Swedish).
The project is ongoing & there's much work yet to do! But at one year in, nutrient circulation and food citizenship are now in the minds of local Eaters, industry players and the community at large.
The natural flow of nutrients have been disrupted by modern production methods & behaviours. What implications does this have?
Find out what is an agro-ecological symbiosis system, and how it works to produce cleaner bioenergy & reuse valuable nutrients through circularity.
Fredrik chats about his experiences as a food citizenship guinea pig so far!
How active are you as a food citizen?
Got a business challenge to overcome? Want to explore a specific theme? Or curious how we can work together?
Drop us a quick note at doorbell@invenire.fi to organise a chat together. No hard line, just good old-fashioned human conversation!
INVENIRE MARKET INTELLIGENCE LTD
doorbell[at]invenire.fi
+358 40 8228 848
Kokkilantie 835, 25230 ANGELNIEMI, FINLAND
HAPPINESS. HEALTH. RESPONSIBILITY. EMPATHY. CREATIVITY. EFFECTIVENESS.
We believe business has the natural potential to make a positive impact on the world and bring positive change. Business has the power to better serve the goals of happier people and a healthier planet.
We help companies design and deliver better, more equal, human-centric and regenerative systems, products & services.
RESPONSIBILITY + PROFITABILITY = BETTER BUSINESS
www.invenire.fi | +358 40 8228 848 | doorbell@invenire.fi
© Copyright 2020 INVENIRE MARKET INTELLIGENCE LTD